Tesla limits autopilot in Europe cause of new UN/ECE rules
The European Commission has decreed that the Tesla company has violated Regulation 79 of United Nations Economic Commission for Europe World.
The countries affected by this limitation are : Austria, Belgium, Bulgaria, Croatia, Denmark, Estonia, Finland, France, Germany, Gibraltar, Greece, Hungary, Iceland, Ireland, Italy, Latvia, Lithuania, Monaco, Netherlands, Poland, Portugal, Romania, Russia, Slovakia , Spain, Sweden, Switzerland, Turkey and the United Kingdom.
Accordingly Tesla has to adapt its Autopilot system. The element in question is the turning radius, in accordance with paragraph 5.6.4.4, which limits the maximum lateral acceleration authorized by a "Category B" lane keeping system to 3 meters per second squared.
Tesla is also in the process of modifying two other specifications :
- its lane changing system within five seconds of signaling,
- c controls a distance limited to 6 meters by forcing the user to be 6 meters from the car and connected via Bluetooth.
This situation reminds us of that of the German manufacturer, who had to cancel the deployment of its system called "Traffic Jam Pilot" which allows level 3 SAE. The manufacturer had to limit its use on the old continent.
Update code: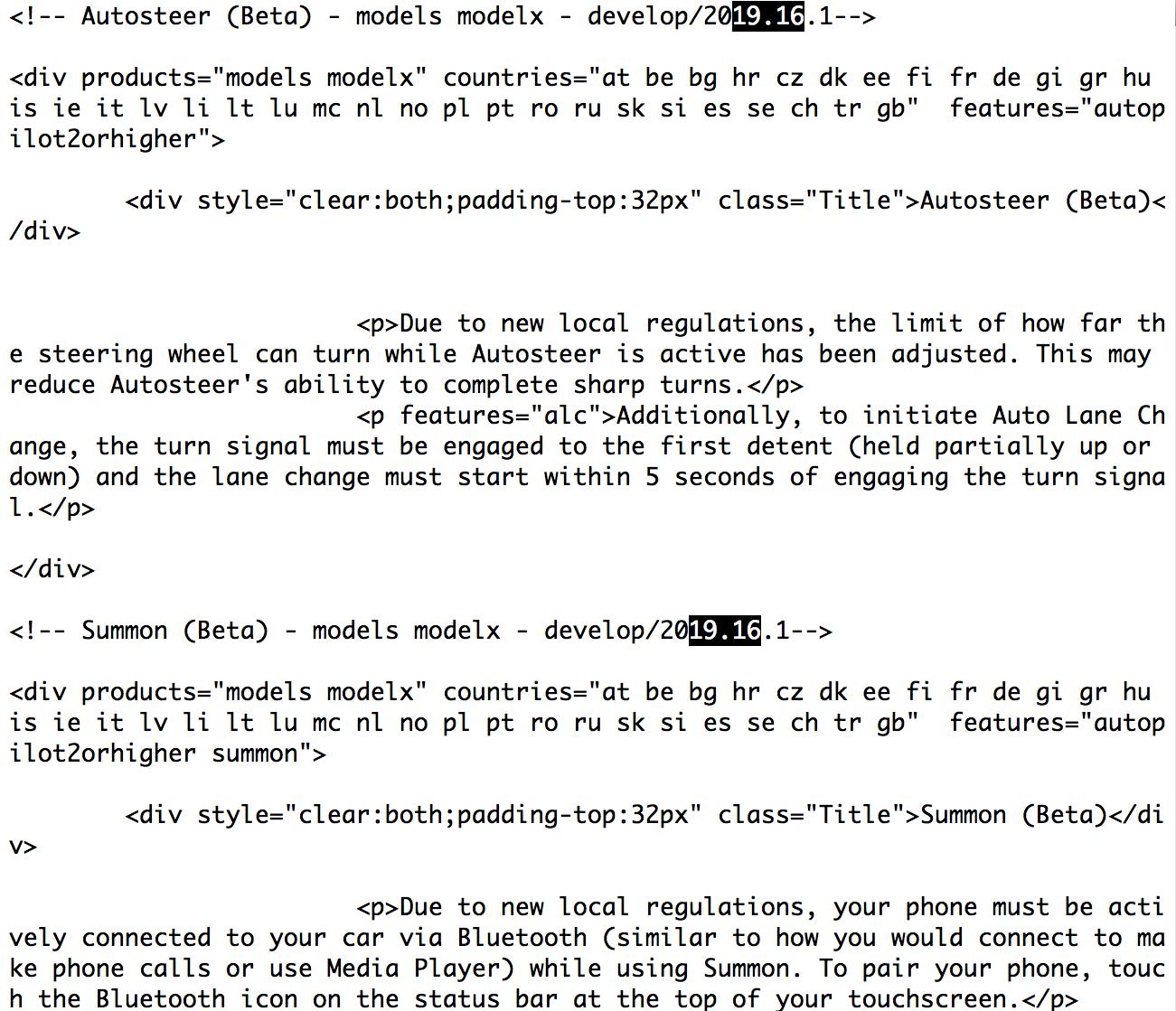 Accessories for your Tesla:
---