The Tesla Model Y SUV must be fitted with suitable tires to guarantee safety and maintain the manufacturer's warranty
For the years 2021 - 2022, the Tesla Model Y seems to be the new must-have car for the Californian automaker. After spending two years selling Tesla Model 3 like hotcakes, Tesla seems to be catching the SUV wave in Europe. The price increase at the beginning of 2021 added to the 2022 price increase means a less heterogeneous range with higher average prices around €60,000.
OEM strategy for truck tires Tesla
Tesla is a malign manufacturer that has built its reputation on a luxurious image. On the other hand, the American giant likes to have decision-making power over its suppliers, and doesn't want to be dependent on them. For this reason, the automaker chooses not to put all its eggs in one basket. It takes the liberty of diversifying supplies to limit risks. In this way, the automaker is less exposed to price increases, stock-outs, negotiations and even supplier bankruptcy.
For all tires on all its cars, Tesla applies an identical strategy, with one supplier/tire manufacturer per size. This means no monopolies and balanced supply.
Let's start by summarizing who, what and where?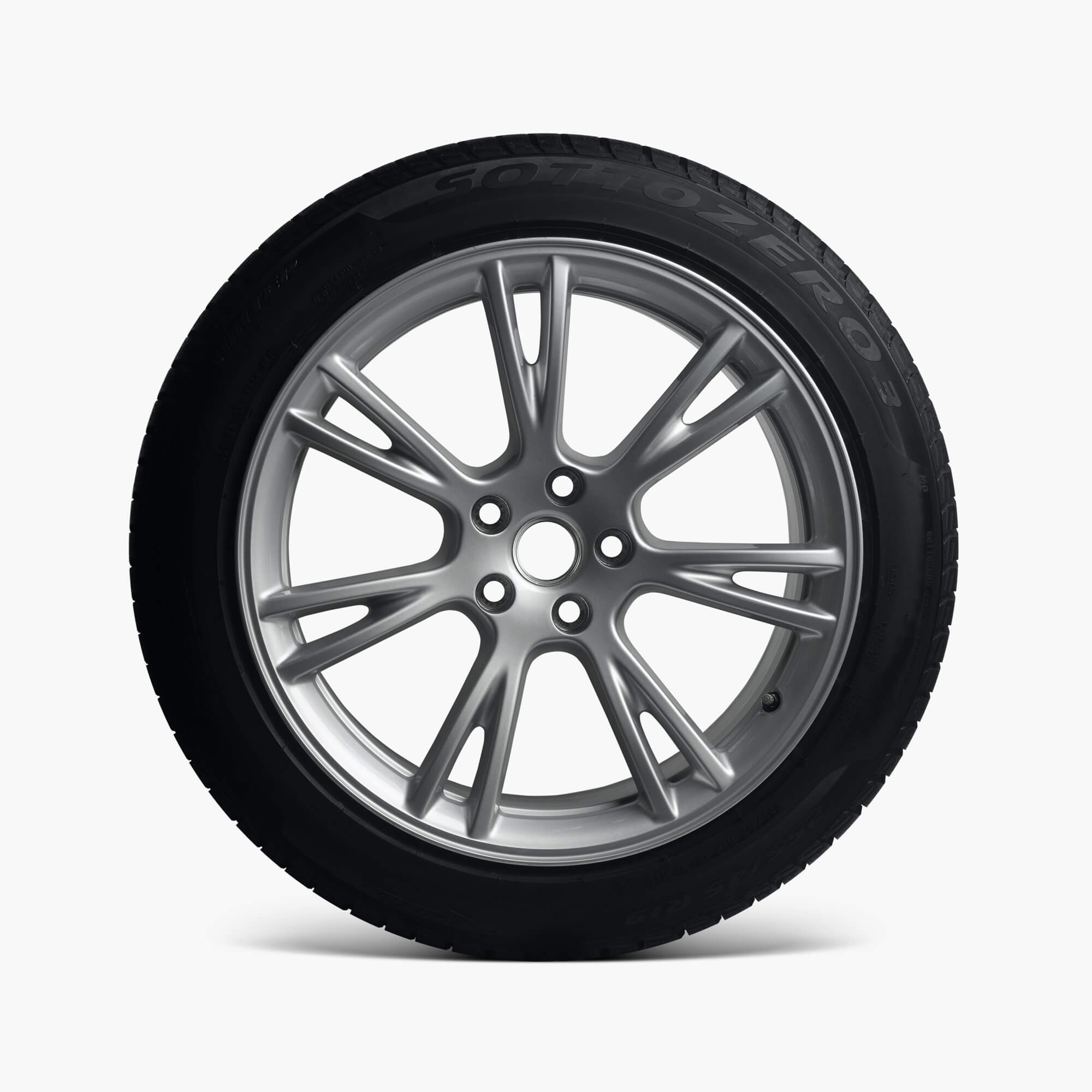 Model Y equipped with 19-inch wheels

Tesla Model Y equipped with 19-inch tires as standard: Hankook Ventus S1 evo3 EV 255/45R19 104W



Specifications:
XL: Extra Load : reinforced tire with a higher load index.
Tesla original equipment Tesla

Reference : Hankook Ventus S1 EVO3 K127 255/45 R19 104W XL Tesla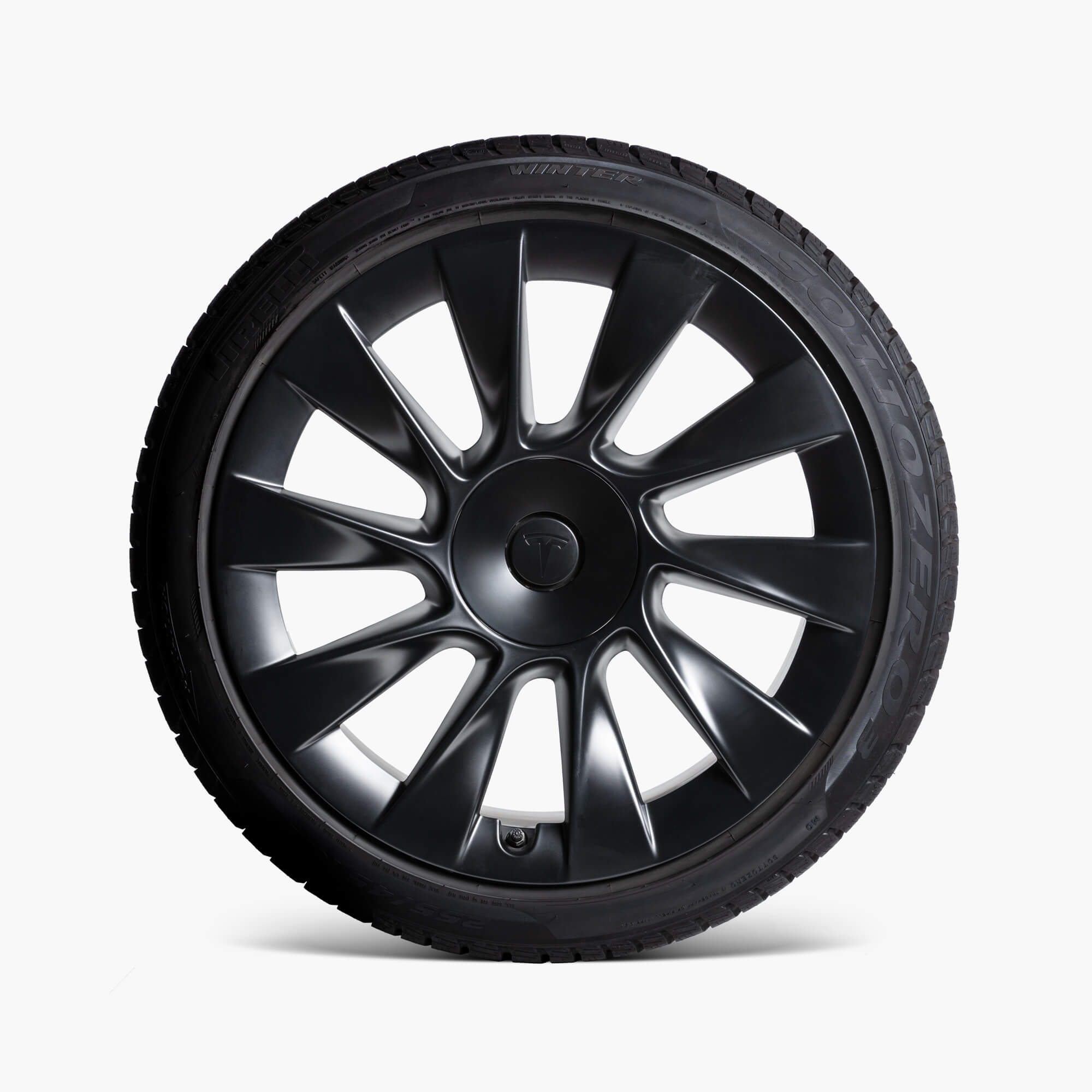 Model Y equipped with 20-inch wheels
The Tesla Model Y equipped with 20 inches as standard have tires:

Michelin Pilot Sport EV 255/40 R20 101W

Specifications:
XL: Extra Load : reinforced tire with a higher load index.
Acoustic : Michelin Acoustic Technology.
Tesla original equipment Tesla

Reference : Michelin Pilot Sport EV 255/40 R20 101W XL Tesla Acoustic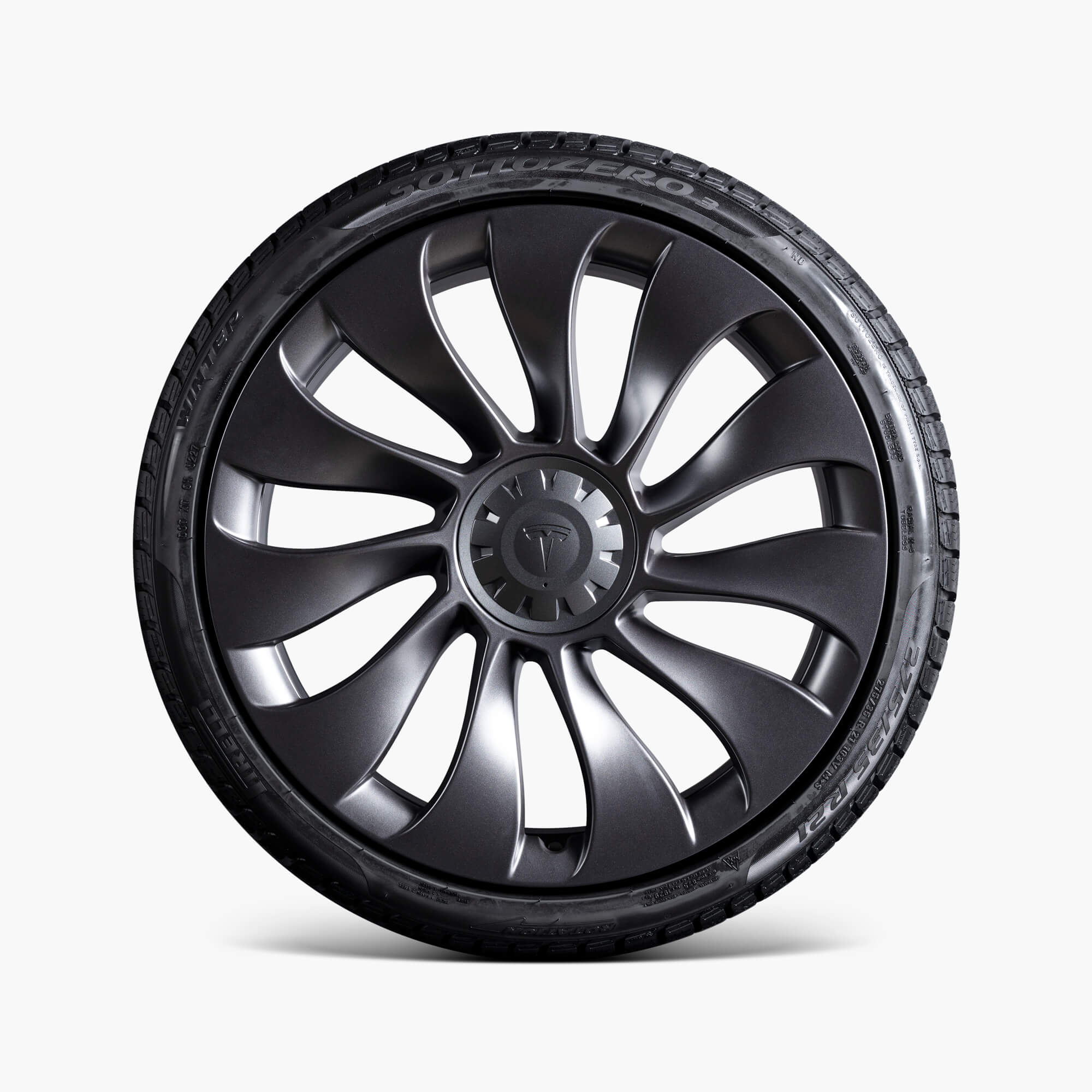 Model Y equipped with 21 inches
The Tesla Model Y are equipped with 21-inch tires as standard:

Specifications :
XL: Extra Load: reinforced tire with a higher load index.
MFS: Max Flange Shield: protective reinforcement for rim edge.
NCS: Noise Cancelling System
ELT: Electric Version
Tesla : Original equipment Tesla.

Reference :
Front tires : Pirelli Pzero Luxury 255/35 R21 98W XL MFS Tesla NCS ELT
Rear tires: Pirelli Pzero Sport 275/35 R21 103W XL MFS Tesla NCS ELT
How can we comply with Tesla?
The Californian manufacturer does not require tires to come from a specific manufacturer. Tesla only asks its customers to respect the sizes recommended by the manufacturer. To do this, simply consult the user manual (available on this page in all languages) to find all the sizes according to the dimensions of the rims fitted to your Tesla.
In a nutshell, it's quite simple:
Tesla Model Y Long Range (LR)
19-inch: 255 / 45R19 104W
20-inch: 255 / 40R20 101W
Tesla Model Y Performance
21-inch :
255 / 35R21 98W
275 / 35R21 103W
Extract from the official user manual :
Speed and weight ratings for Tesla tires Model Y
In addition to the tire dimensions for your Tesla Model Y , it's important to respect at least the original tire indexes given by the manufacturer. This is the other very important element which will ensure that the mounting is compliant. The ratings are easy to read: the number indicates the load rating, i.e. the maximum load the tire can support, and the letter indicates the tire's maximum speed.
For our Tesla Model Y we're at :
19 inches : 104 = 900 kg / W = 270km/h
20 inch : 101 = 825 kg / W = 270km/h
21 inches : 98 = 750 kg / W = 270km/h
When you're looking for a tire, make sure you always respect at least these indexes.
Finally, winter information: in winter and ONLY in winter, you are entitled to lower your speed rating by one letter.
In other words:
19 inches: W = 270km/h to V = 240km/h
20 inches: W = 270km/h to V = 240km/h
21 inches : W = 270km/h to V = 240km/h
How do you change the rims and tires on your Tesla Model Y ?
This is a very important part to read and note for the life of your car. The Tesla Model Y requires special handling when changing wheels, and more generally when the car is lifted. To this end, Tesla has provided lifting points at all 4 corners of the car to enable you to work safely.
Caution:
We strongly recommend the use of lifting brackets (also known as JackPads) to lift the car safely.
You'll need to insert the JackPads into the special inserts on the underside of the car.
The car must be unplugged before any work is carried out.
Never lift the car with any other lifting support or anywhere other than in the designated slots.
Lifting brackets are the essential accessory for safe working, or the accessory to have in the boot when you go to your mechanic. For your information, today only Euromaster garages are Tesla approved. However, it is possible to go elsewhere.
Please note if you have a Tesla Model Y with a structural battery pack (4680 battery)
Tesla has begun its transition from 2170 to 4680 batteries. These new batteries will make vehicles lighter, as the battery will act directly as the chassis. What's more, all the car's interior components will be assembled directly on the structural battery, with the bodywork fitting over it during the so-called "marriage" phase.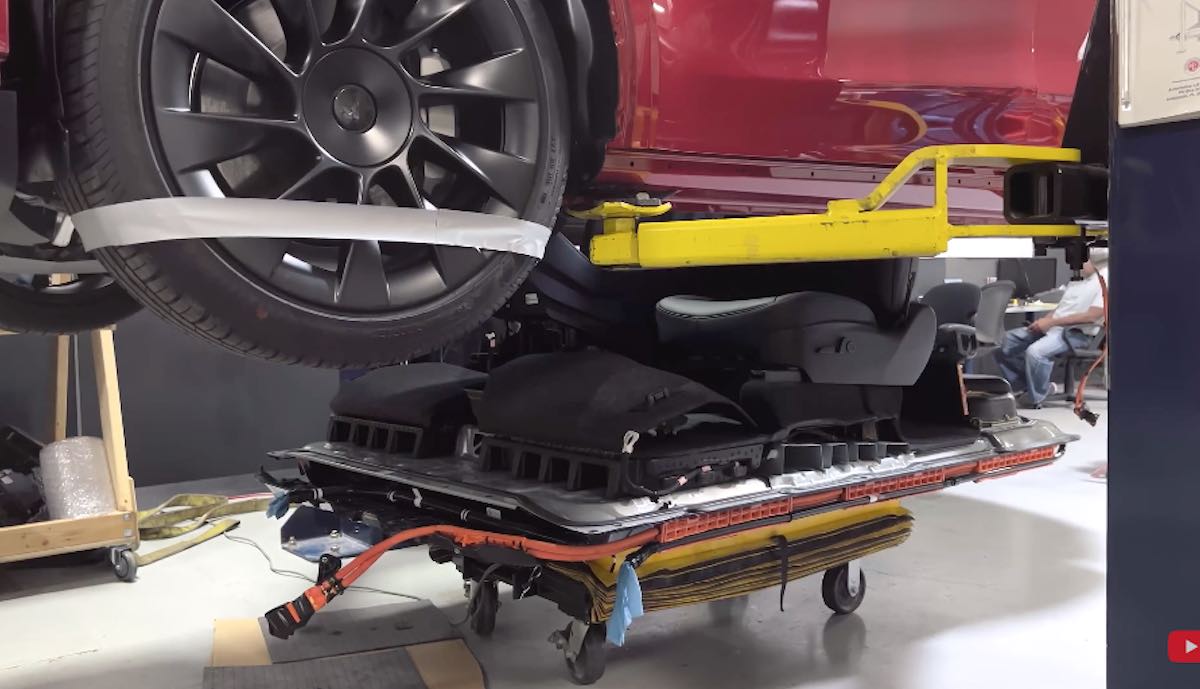 The method for changing and lifting the Tesla Model Y equipped with 4680 batteries may therefore vary slightly, as indicated in the US user manual.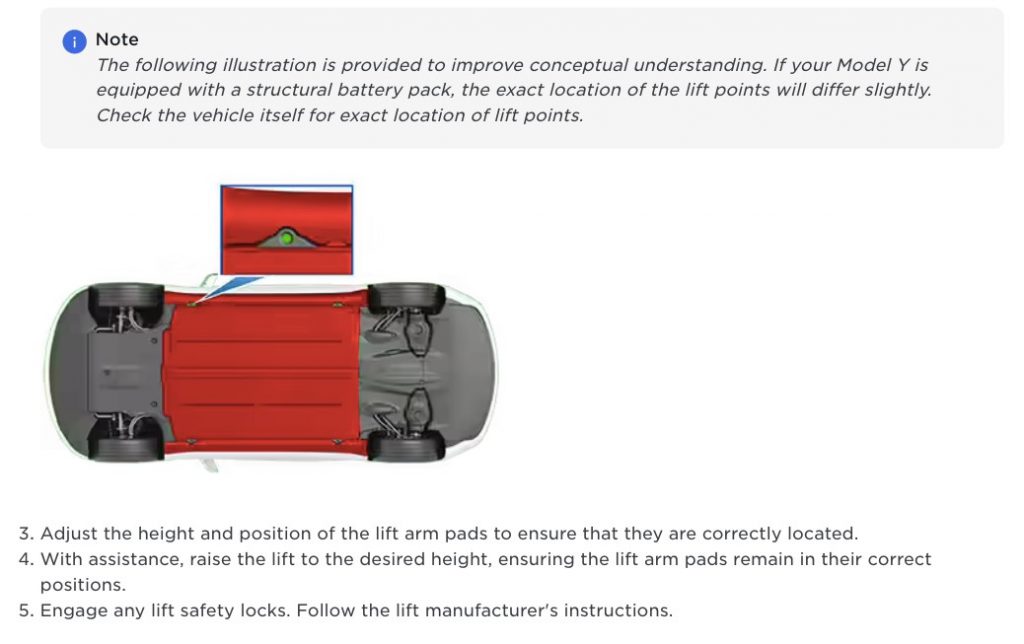 If you're looking for a lifting support, we sell them for less than 10€ each.
Pressure sensors for Tesla (TPMS)
Tesla as all automakers use pressure sensors in their cars, these sensors are used to provide information directly on your central screen.
The Tesla Model Y has the same sensors as its little sister the Tesla Model 3 from 2021. All Tesla Model Y models from 2021 onwards will be equipped with Bluetooth sensors using radio communication technology (in Europe we can only find Tesla Model Y with Bluetooth sensors, as no Model Y before 2021 has been imported by Tesla for customers).
Retouching pens for your rims from Tesla Model Y
Have your rims ever hit the sidewalk? Then you've come to the right place to repair your wheels and restore their original shine. At GreenDrive, we've thought of you and developed a range of touch-up pens for both bodywork and wheels.
In short, we've partnered with a French laboratory to create a range of pens made in France, so that we can offer you quality products made in Europe with perfect compatibility.
To achieve an ideal finish, it is essential to use a finishing varnish, both for shine and to ensure that the paint lasts over time. Varnishes are available in gloss or matte, depending on the rims you have.
Our winter kits for Tesla Model Y
Our tires for Tesla Model Y
Find all our products related to tires for Tesla.